Since the registration labels were valued at One Shahi, whenever there was a shortage of One Shahi stamps, the post offices were authorized to use the labels in place of regular postage stamps. The earliest known date for the use of these labels as postage stamp is about 1898 and latest date seen on cover is 1911, which was in combination with the Small Portrait issue of Ahmad Shah Qajar.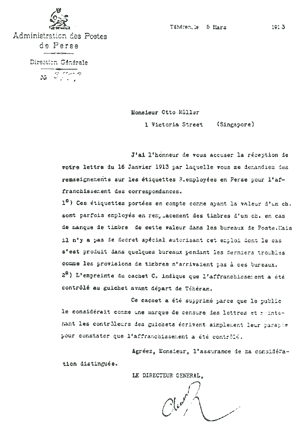 Click on letter to enlarge
Official Letter Dated March 5th, 1913
Explaining the usage of Registration Labels as One Shahi Stamps.
Click on the image to read the text.